Yes, finally Minirigs brought us their great
Minirig with Bluetooth
included, something many owners were already asking for from the beginning.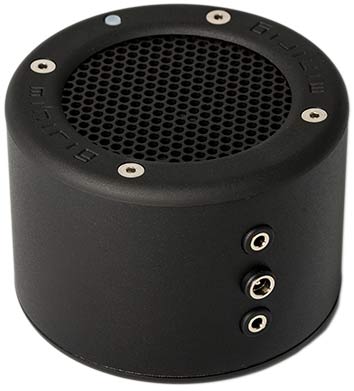 The great thing about the new one: it supports AptX for best streaming quality and 2 of them can be wirelessly paired for stereo sound! Apart from that it is as sturdy and great looking as the old one. It is water resistant and still has the impressive battery life of 8 hours at maximum volume or up to 50 hours at moderate levels! If I think about the UE Boom which dies after 2 hours on top volume, but hardly manages to sound as good as the Minirig...
You can check out how both compare at maximum volume from my video I did last summer, although I was still using the old non-Bluetooth Minirig. The new one is supposed to have even better sound especially at lower levels as according to the engineer there is some bassboost included now, which makes the sound even more full-bodied than before, which also shows up in the specs: while the old Minirig was only rated down to 100Hz the new one should play to 75Hz which is on par with the JBL Charge 2 now.
Let's hope I can get one of the new Bluetooth Minirigs for a test soon...